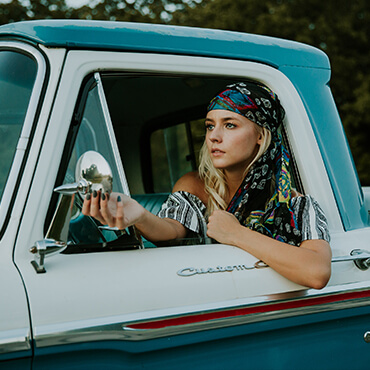 Driving a car is not an easy task. A small mistake may lead you to become a victim of an accident. That is why one shouldn't come on the road without having an experience in car driving. On the other hand, if you drive a vehicle after a long time, you may need to brush up your skills for efficient driving. In addition, you must be well versed with driving rules. Below are the signs you should improve your driving techniques.
When You Should Improve Your Driving Techniques
You Commit to a Lot of Mistakes When Driving
If you are new to car driving, the chance is high that you may commit mistakes. Do you suddenly stop your car without warning? This can be a big mistake, which may even lead you to encounter a mishap. Most importantly, you must be aware of the seating position. Always keep your waist straight while driving. And don't forget to fasten the seat belt.
You Cannot Handle Tough Driving Conditions
Tough driving conditions may take place due to severe weather conditions. It can be snow, rain or storm. Besides, the damaged road can also make it difficult to drive your car properly. When driving, you may encounter unexpected situations, like a tire blowing out, which will leave you stranded on the midway. Hence, if you are not confident in handling these circumstances, enrol yourself in a driving school.
You Weave Between Lanes
Weaving happens when you move back and forth quickly between lanes. And remember, it's a form of aggressive and reckless driving. It's illegal. Changing lanes constantly and passing between cars at high speed can cause accidents. Signalling incorrectly when changing lanes can be dangerous, especially if you fail to check mirrors.
Hence, to deal with these challenges and become a successful driver, get trained under qualified driving instructors. And that's what we have. So, wait no more! Contact us immediately! The driving programs we offer are made for beginners to experienced learners.
May 9, 2022May 11, 2022Driving Techniquescar driving, car driving improvements, driving techniques, driving techniques improvementsLeave a comment
There is no denying that novice drivers are at a high risk of getting involved in an accident. According to research, the number of accidents caused by new drivers is four times greater than that of experienced drivers.
Driving a vehicle is not rocket science. When you handle steering for the first time, everything may seem tricky. It's natural! Hence, let us tell you some common mistakes that new drivers commit so that you can avoid them when driving.
Avoid These Mistakes When Driving
Placing Feet on the Clutch Pedal
As a car driver, you should maintain the speed limit and avoid accelerating or stopping the car suddenly. Hence, it's best not to place your feet on the clutch pedals. Otherwise, it can cause them to deteriorate prematurely. If you drive your vehicle at the right speed, you need not use the clutch.
Trying to Overtake
This mistake can be majorly responsible for an accident. Hence, it's a must to maintain the right distance from the vehicle moving ahead of your car. Otherwise, look at the number of street strips between your vehicle and the car ahead. If a car in front of you is running slow, ensure
street strips between these two cars are visible.
Not Being Attentive When Turning Your Car
Most accidents usually take place when turning the car in a particular direction and changing lanes. New drivers are typically unconscious while making a turn. Hence, when turning your car, if you find an electric pole and tree on the side of the road, turn your car without raging into the object.
Not Sitting Properly
The right sitting position is truly essential when driving a car. Many experienced drivers even do not sit properly due to a lack of control and comfort. And that is one of the main reasons for increased accidents. Hence, keep your waist straight always when driving. And don't forget to fasten your seat belt.
Distractions
New drivers are not aware of the dangers caused by incorrect driving. They often violate traffic rules and play songs at full volume. Some drivers even talk on their cell phones when driving. Kindly avoid doing these! Any form of distraction can increase the chance of being involved in an accident.
Hence, to avoid any unwanted incident, it's best to enrol your name in a reliable driving school, like us, to learn car driving. We have a team of highly trained instructors who will train you with the utmost care. And keep these things in mind to safeguard your life.
April 18, 2022April 18, 2022Car Driving Mistakescar driver, car driving, car driving in calgary, driving mistakes, new car driverLeave a comment